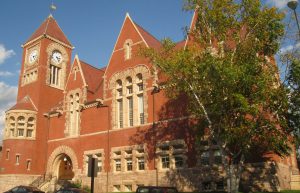 The Town Council will be a major change for Amherst. The Council's thirteen members will replace Town Meeting as the legislative branch of Amherst government. Unlike the past, when the final budget, zoning changes and other key policies went to Town Meeting for a vote, Council decisions will govern Amherst. The Council will also supervise the town manager.
A successful launch of the Council requires: transparency, accountability, fiscal responsibility, and open-minded councilors with strong communication skills.
Transparency: The Council will need to make minutes available quickly, have agendas that signal and describe important topics, provide background materials and early alerts of pending decisions.
Accountability: We will need to foster new ways to engage residents in robust two-way exchanges and broad-based discussions. One approach is to have active neighborhood associations, such as the one forming in District One, North Amherst. If elected, I pledge to provide timely information, listen to diverse perspectives, and encourage the exchange of ideas and concerns.
Fiscal Responsibility: The Council will need to know where the money will come from to finance immediate and longer-term municipal, school and other projects. This requires ten-year projections of revenues and spending, including alternative scenarios evaluating choices and timing of costly capital projects. Residents and taxpayers will need information about choices to engage with the Council in confronting our fiscal challenges.
Open-Minded Councilors: The Council will have thirteen members, with decision making authority over the budget and other key policies. It is possible that just seven people – a majority of the Council – could control the future of Amherst. We need every Councilor to listen, to ask for and make decisions based on evidence, to work collaboratively, communicate, and to avoid being locked into pre-formed positions.